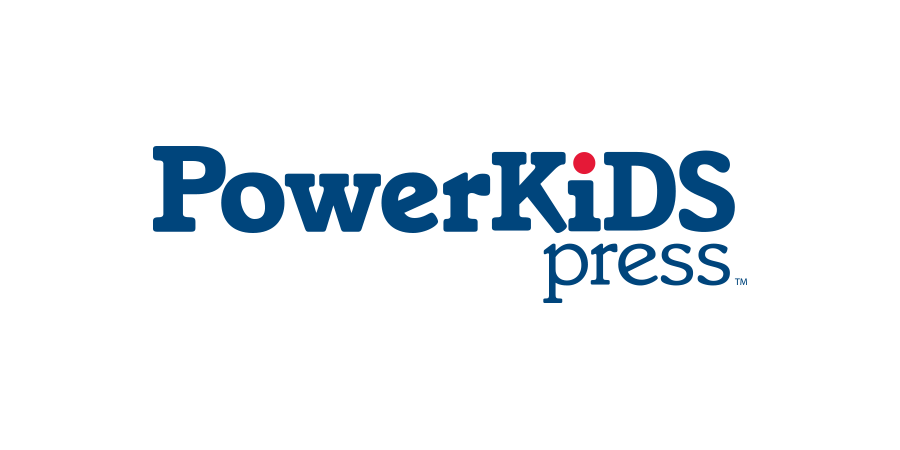 ABDO Publishing Group
An educational publisher for 30 years, ABDO publishes quality fiction & nonfiction titles for grades preK-12 in reinforced library bindings as well as hosted eBook "flip books." ABDO's four divisions include: ABDO Publishing Company, featuring quality nonfiction; Spotlight, featuring licensed fiction and comics in high-quality library editions; Magic Wagon, featuring all-original picture books, chapter books, and graphic novels; and Abdo Digital, featuring thousands of titles in eBook format, as well as interactive books, databases, and eBooks for libraries.
Andersen Press USA
Andersen Press USA brings some of the most well-known children's picture books that have been published in the UK to American readers. The collection includes select titles from David McKee's endearing line of Elmer books and Tony Ross's entertaining Little Princess series, as well as titles from Jeanne Willis, Satoshi Kitamura, and many other talented authors
August House
August House is a leading independent publisher of highly acclaimed and award winning picture books, resource books and folktale anthologies. August House is recognized by librarians and reading specialists as the leading curator of authentic, timeless folktales from the world's great oral traditions. The offering ranges from classic scary story collections, to trickster tales to leveled picture books to practical resource books for educators.
Bellwether
The mission of Bellwether is to improve literacy around the world. Toward this end, the company publishes engaging and accessible reading materials for beginning and struggling readers. Its products, published under the Blastoff! Readers, Torque Books, Epic, Pilot, Express!, and Black Sheep brands, can now be found in most libraries throughout the United States.
Cherry Lake Publishing is committed to providing quality, relevant library and classroom resources that better prepare students for the future while exciting their imaginations on every page. We offer schools, libraries, and educators the tools they need to engage students in lasting and meaningful ways, help drive their achievement and performance, and better prepare them for life in the 21st Century.
Crabtree Publishing Company is dedicated to producing high-quality books and educational products for K-12. Each resource blends accuracy, immediacy, and eye-catching illustration with the goal of inspiring nothing less than a life-long interest in reading and learning in children. The company began building its reputation in 1978 as a quality children's non-fiction book publisher with acclaimed author Bobbie Kalman's first series Early Settler Life Series. In the over 35 years which have followed, Crabtree Publishing has become well-known for, beautifully illustrated books and educational resources on many more curriculum subjects including animals, countries, life and physical sciences, geography, and biographies.
For more than 65 years, 
Highlights for Children
 has been producing quality content for kids of all ages. Dedicated to helping children become their "best selves," Highlights provides relevant and contemporary fiction and non-fiction stories that encourage children to become motivated students and responsible individuals. Taken from our trade books and magazines, Highlights classroom selections bring you the kinds of research-based articles and character-building tales that have been loved by children, parents and teachers for generations. In addition, our engaging puzzle and activity books help children develop self-confidence, school skills and a lifelong love of reading—all while having fun.
Jump! publishes children's nonfiction with a focus on high-interest subjects for beginning and struggling readers. Our books combine vibrant colors with captivating photography and corresponding text to draw readers into the subject and encourage reading success. Our first imprint, Bullfrog Books, was developed to support the goals of the Common Core Reading Standards for Informational Text. With ATOS levels of 1.0 or lower for all titles, Bullfrog Books help readers understand key features of text, build vocabulary, identify main topics and themes, and explain how images contribute to and clarify text.
The Kane Press is an award-winning publisher of illustrated titles for children ages 3 to 10. At The Kane Press, we believe that education extends beyond the classroom: to the library, to the home, and to the world outside. Our books merge literature and content in a way that encourages youngsters to read and discover how what they are learning in school relates to their everyday lives. Clever plot lines, real-life situations, engaging characters, and kid-sized dilemmas are hallmarks of The Kane Press books. Through them, we hope to foster in all children a lifelong enthusiasm for words and ideas. The Kane Press books are written by respected children's authors and illustrated by award-winning artists. They are perfect for independent reading or, with younger children, as part of a shared, read-aloud experience. Some titles are published in both English and Spanish versions, which assist ELL/ESL students in building understanding of nonfiction content and support bilingual education programs.
Lerner Publishing Group is one of the nation's largest independently owned children's publishers. For more than 50 years, we've created high-quality nonfiction and fiction books for pre-school to young adult readers and for libraries, classrooms, and homes across the country. We bring together authors, illustrators, photographers, and educators to ensure that each book is age-appropriate and meets curriculum standards. Our books are thoroughly researched and exceptionally written with amazing illustrations and captivating photography that hold readers' attention. Lerner Publishing Group consists of thirteen imprints and divisions: Lerner Publications, Millbrook Press, Carolrhoda Books, Twenty-First Century Books, Graphic Universe™, Darby Creek, Kar-Ben Publishing, Carolrhoda Lab™, LernerClassroom, ediciones Lerner, First Avenue Editions, Lerner Digital™, and Lerner Publisher Services.
Founded in 1982, Orca Book Publishers is an independently owned Canadian children's book publisher. With over 500 titles in print and more than 65 new titles a year, Orca publishes award-winning, best-selling books in a number of genres.
Red Chair Press creates more than 40 new titles a year under three imprints: Red Chair Press, RockingChairKids™, and One Elm Books™. Titles cover a range of categories designed to model positive character values, including: Award-winning children's illustrated picture books, narrative fiction and early chapter books, curriculum-related non-fiction series, and middle grade fiction. The newest imprint, One Elm Books, will release single-title middle grade fiction for trade and library beginning 2018.
Red Rocket Readers (Flying Start Books)
At 
Flying Start Books
 we believe literacy is the key to success in life, so we're passionate about giving children a flying start by launching them into literacy. This core belief is at the heart of our 
Red Rocket Readers
 Series.
Both Red Rocket Readers and The Joy Cowley Club are high-quality leveled text collections, perfect for Guided Reading, Reading Recovery, ESL, ELL and other Special Needs applications. In all, more than 700 leveled readers currently available with regular new releases
ReferencePoint is an independent, nonfiction series publisher committed to bringing you relevant, convenient, and accessible research and learning tools for sixth to twelfth grade students. Our experienced editorial team strives to create clear, accessible and thoroughly researched books and digital content. More than just a source of raw "information" each ReferencePoint-title serves as a foundation for student assignments and learning by providing relevant background, context, perspective, statistics, and supporting images on current and historical topics.
Rosen Publishing, Inc. is an independent educational publishing house that was established in 1950 to serve the needs of students in grades Pre-K -12 with high interest, curriculum-correlated materials.
With over 30 years of success in educational publishing, Rourke is an industry leader in meeting our customer's growing needs for educational technology including eBook nonfiction and fiction? resources, print, software, and ELL instructional programs available through customized distribution solutions
One Mission, One Goal—Great Books for Children!
Since our first success with The Legend of Sleeping Bear (Official Children's Book of Michigan) in 1998, Sleeping Bear Press has impressed young readers, parents, teachers, and booksellers with high-quality, beautifully illustrated picture books. As a small children's book publisher based in Ann Arbor, Michigan, we're proud to say that readers throughout the country know us by name. Our books have inspired sterling reviews, won numerous awards, have been featured in presentations, and even found their way under the White House Christmas tree. No matter our size, our goal remains the same: Provide books that enrich children's lives through stories that blend entertaining text with educational content.
State Standards Publishing
The year was 2006, and company founder Jill Ward was selling books to schools and libraries in Georgia as a representative for a large national publisher's distributor. At that time, Georgia's new standards were looming on the horizon, where teachers would now be introducing state studies to 2nd graders. And they had a long list of required topics. When customers started asking for these books, we had to tell them . . . I'm sorry, those books don't exist! Someone suggested it was high time they did. And with that, State Standards Publishing was born. Over the years, we have become a noted publisher of quality educational books that meet state education requirements for state studies – at grade level. Our "My State" titles target the needs of Georgia, Indiana, Texas, and Virginia. And our "My Country" titles have something for everyone – no matter where you live. All are leveled informational texts that maximize teacher time for simultaneous content and reading instruction. We wish you all success in meeting your student or child's learning needs!
Teacher Created Materials
Teacher Created Materials develops innovative and imaginative educational materials and services for students, worldwide. Everything we do is created by teachers for teachers and students to make teaching more effective and learning more fun.
Santillana is a leading educational publisher in the Spanish-speaking world with offices in 20 countries. Santillana has been doing business in the US for almost 50 years, specializing in textbook programs to teach Spanish in Dual Language, Heritage Speakers, and World Language settings, as well as children's and young adult literature suitable for classroom use.